Top crypto strategists are issuing strong warnings to traders considering ETH. Ethereum has been on a strong downward trend for the last 30 days and is not predicted to recover anytime soon.
30-Day ETH Chart
This chart from CoinMarketCap.com taken 6/5/22 at 5:28pm EST shows the 30-day trend:
Peter Brandt ETH Analysis
Peter Brandt tells his 645,700 Twitter followers that Ethereum is forming a descending triangle, a continuation pattern that suggest further downside risk for ETH.
"Not ready to dive head first into your crazy NFT [non-fungible token] world, but ETH looks like a good prospect for a measured risk short trade… ETH is a piece of c**p crypto. Transactionally cost-prohibitive and cumbersome. Those who tout new versions are still waiting for a re-build of the Hindenburg."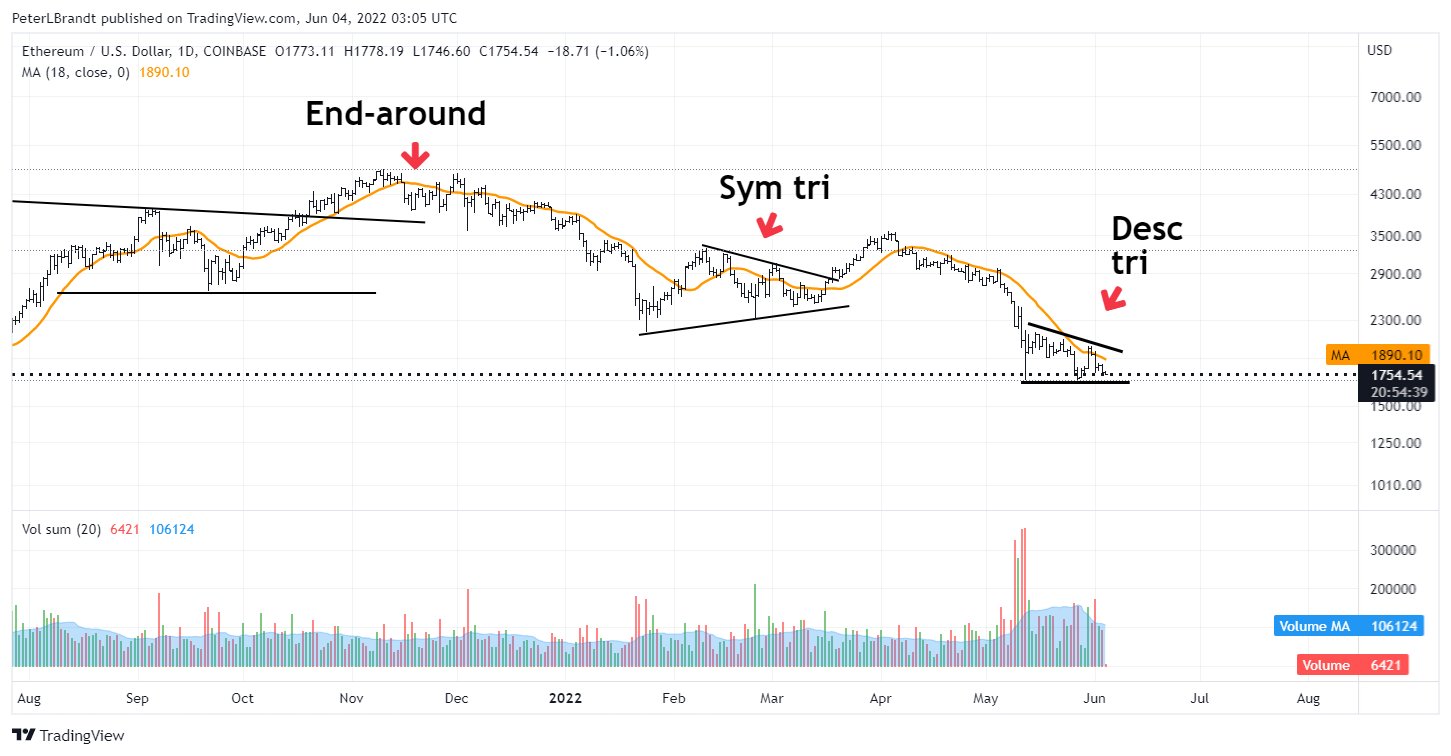 Looking at the trader's chart, the bearish pattern might play out if Ethereum takes out support at around $1,750.
Brandt is not the only popular analyst who's bearish on Ethereum. Crypto strategist Cantering Clark also tells his 134,600 Twitter followers that ETH looks ripe for a sharp leg down as it now trades way below its diagonal support that has kept the market bullish since March 2021.
"If I didn't think that this time was slightly different, I would look at this ETH chart and think, 'Big ships turn slowly, and they don't stop easily.' By high timeframe measures, this could be the beginning of actual momentum down."

ETH/BTC Prediction
Meanwhile, fellow crypto strategist Credible is looking at the performance of ETH against Bitcoin (ETH/BTC). According to Credible, the ETH/BTC pair appears poised to lose over 41% of its value from its current price of 0.060 BTC worth $1,785.
"ETH/BTC continues to bleed and is almost at my target first outlined four months ago. That being said, BTC hasn't even started its fifth wave yet, meaning I expect ETH/BTC to go a lot lower as BTC leads the market out of this correction into its major fifth. Revised target below."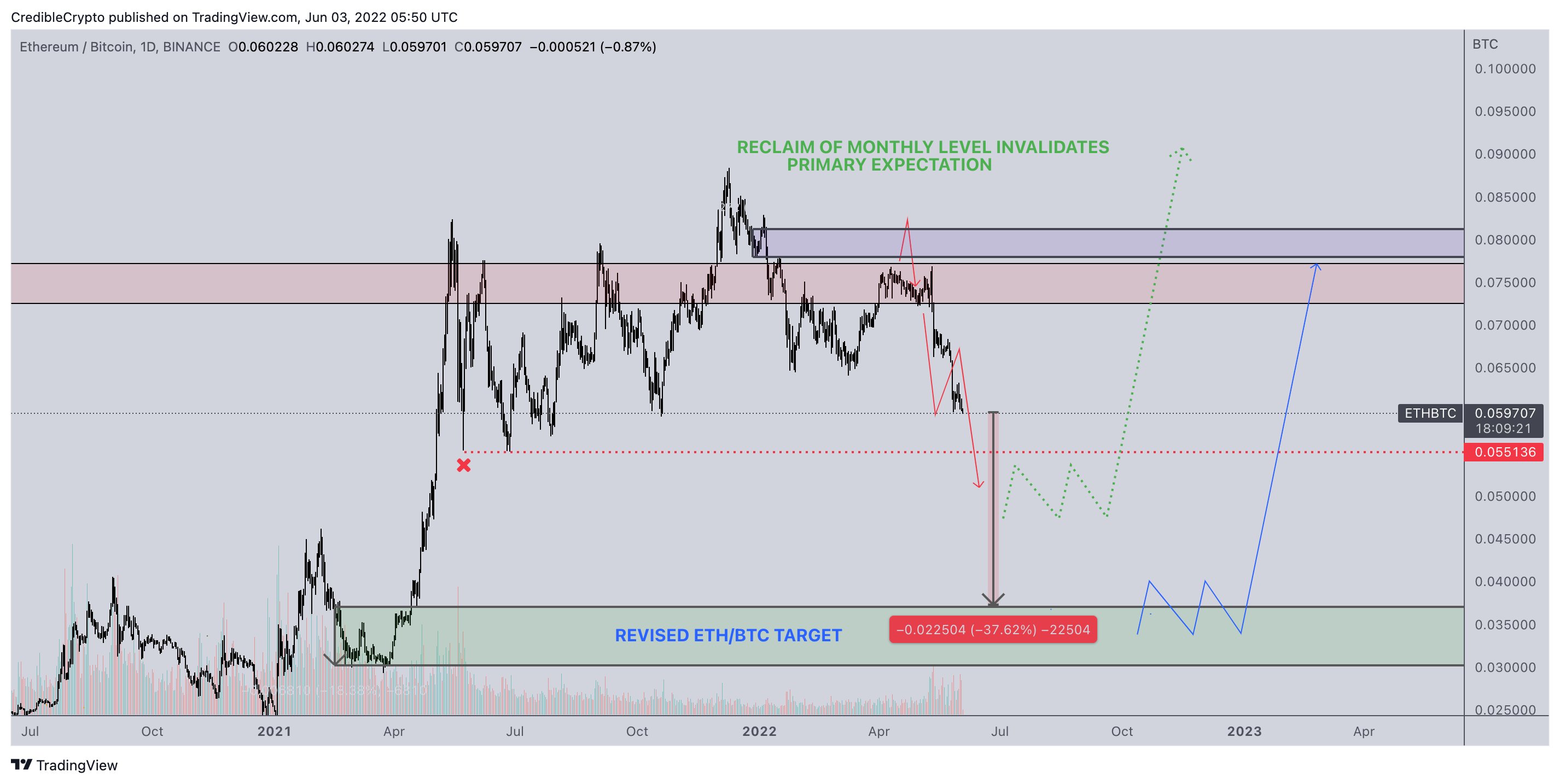 Credible is a staunch Bitcoin bull who believes BTC will print a new all-time high this year (fifth wave), outperforming most altcoins during the initial stages of the rally.
At time of writing, ETH is changing hands for $1,796 while BTC is valued at $29,819.
Check Price Action
Featured Image: Shutterstock/StunningArt
Via this site.
Disclaimer: Although the material contained in this website was prepared based on information from public and private sources that EcomiCrush.com believes to be reliable, no representation, warranty or undertaking, stated or implied, is given as to the accuracy of the information contained herein, and EcomiCrush.com expressly disclaims any liability for the accuracy and completeness of the information contained in this website.